FROM CARDINAL TOBIN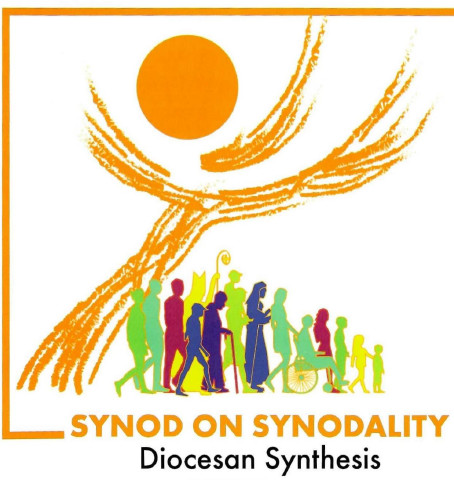 Dear Sisters and Brothers in Christ,
In October 2021, Pope Francis issued an invitation to the whole Church to gather and listen to the Holy Spirit in prayer, sharing, and discernment in preparation for the Synod of Bishops in October 2023. While a synod is a meeting, our Holy Father invited the Church into a process of "synodality," a way of being a Church that includes all the baptized in a humble search to understand what the Spirit is saying to us today. One of the goals of synodality is to find ways to connect the Gospel, the good news of Jesus Christ, to people's everyday lives. All the information culled from this process has been summarized and shared with regions of the United States Conference of Catholic Bishops, an assembly of representatives from North America, and ultimately with the Synod on Synodality in Rome next year...

READ THE LETTER FROM CARDINAL TOBIN ABOUT THE SYNOD OF BISHOPS
Due to the Coronavirus COVID-19 crisis - and going forward in the future - we would like you to consider participating in a our new online Giving Program, designed to simplify weekly giving in our parish. Join our growing number of families who have elected to make their contributions online through PARISH GIVING. Prayerfullly consider participating in our new on-line program, so that we can count you among our faithful stewards of the Parish. By automating your contributions to the Parish, you will strengthen our fiscal outlook and ensure a bright future for our Parish family.
SIMPLE - SECURE - CONVENIENT
To get started, click on the Parish Giving Logo below and follow the easy "Sign Up" registration steps. Enroll in the free program - it only takes a few minutes.